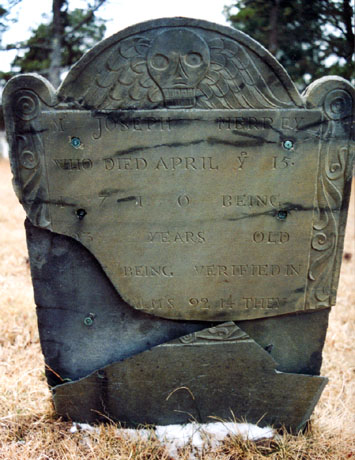 Mr. JOSEPH MERREY
WHO DIED APRIL ye 15th
1710 BEING
103 YEARS OLD
[THAT] BEING VERIFIED IN
[HIM PS]ALM'S 92 14 THEY
[SHALL BRING FORTH
FRUIT IN OLD AGE.]
See the headstone detail!
---
See The Early Settlers of West Tisbury for a biography of Joseph Merry and The Merry Family of Martha's Vineyard for information about his family.


Back to the West Tisbury Cemetery menu.
Do you have any suggestions, corrections, or comments about this web page? Email me at cbaer@vineyard.net.