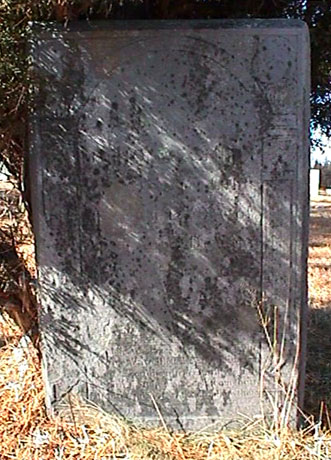 In
Memory
of
Mr. THOMAS SMITH
who Departed this
Life on the 13th Day of
April Anno Domini
1765 in the 68th
Year of his Age
Revelations XIV 13
[And] I heard a voice from heaven saying
[?] Write Blessed are the dead which
die in the Lord from henceforth yea saith
the spirit that they may rest from their
labours and their works do follow them.
---
Thomas Smith was a gentleman resident of Edgartown and Tisbury (Chickemmoo). He was the son of Edgartown carpenter and magistrate Benjamin Smith and Jedidah Mayhew. He was married to Elizabeth Bassett.



Back to the West Tisbury Cemetery menu.
Do you have any suggestions, corrections, or comments about this web page? Email me at cbaer@vineyard.net.