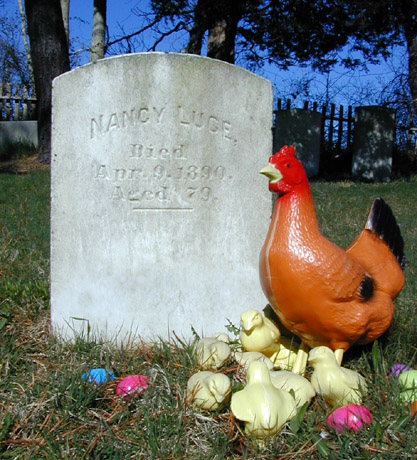 NANCY LUCE,
Died
Apr. 9, 1890,
Aged 79.
---
Much has been written about Nancy Luce, the eccentric poet and friend to chickens. [See Indian Hill Press' page, for instance.]
Back to the West Tisbury Cemetery menu.
Do you have any suggestions, corrections, or comments about this web page? Email me at cbaer@vineyard.net.