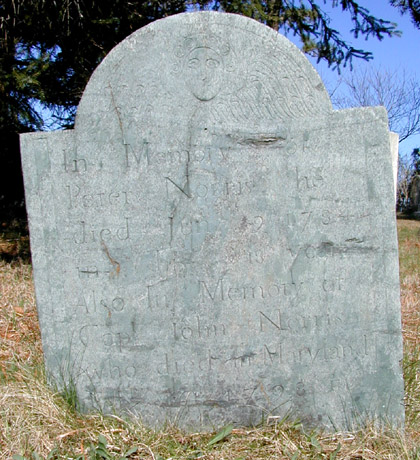 In Memory of
Peter Norris he
died Jun 9th 1784
in his 18 year
Also in Memory of
Capt. John Norris
who died in Maryland
Febry 16th 1798 in
his 37th year.

---
Peter and John Norris were sons of cordwainer Thomas Norris and Patience Harlock.
Back to the West Tisbury Cemetery menu.
Do you have any suggestions, corrections, or comments about this web page? Email me at cbaer@vineyard.net.