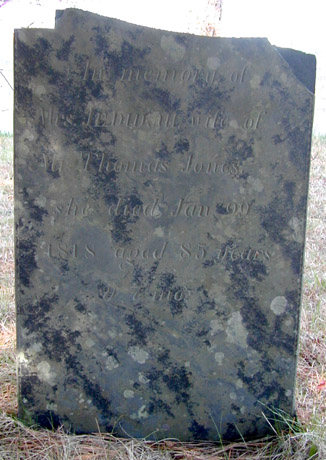 In memory of
Mrs. JEDIDAH wife of
Mr. Thomas Jones
She died Jan. 29
1818 aged 85 years
& 7 mo.

---
Mrs. Jedidah Jones was the daughter of Edgartown husbandman Chistopher Beetle and Mary Norton and the wife of Tisbury yeoman John Butler and Tisbury farmer Thomas Jones.
Back to the West Tisbury Cemetery menu.
Do you have any suggestions, corrections, or comments about this web page? Email me at cbaer@vineyard.net.