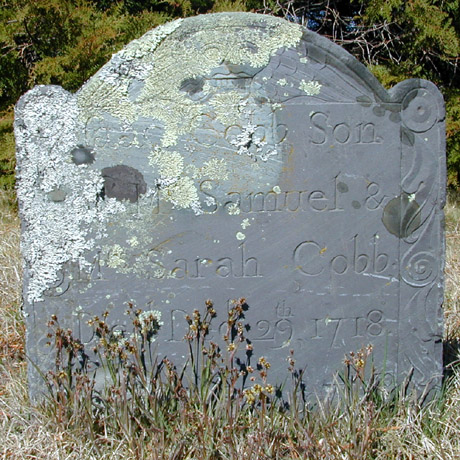 Isaac Cobb Son
of Mr Samuel &
Mrs Sarah Cobb
Died Decbr 29th 1718
Aged 1 Year & 7 Mo.

---
Isaac Cobb was the son of Capt. Samuel Cobb and Sarah Chase.


Back to the West Tisbury Cemetery menu.
Do you have any suggestions, corrections, or comments about this web page? Email me at cbaer@vineyard.net.