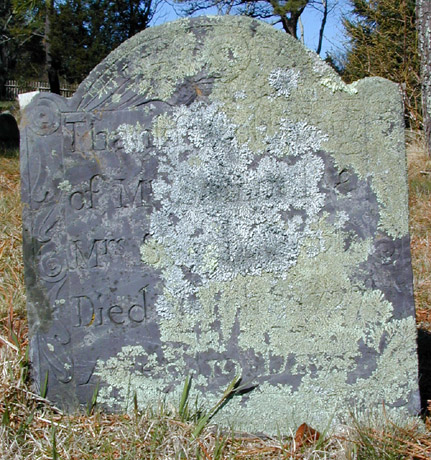 Thankfull Daug
of Mr Samuel &
Mrs Sarah Cobb;
Died March [8th] 1727
Aged 19 Days.

---
Thankfull Cobb was the daughter of Capt. Samuel Cobb and Sarah Chase. [Note that Tisbury Vital Records to 1850 transcribed her name as "Hannah."]

Back to the West Tisbury Cemetery menu.
Do you have any suggestions, corrections, or comments about this web page? Email me at cbaer@vineyard.net.