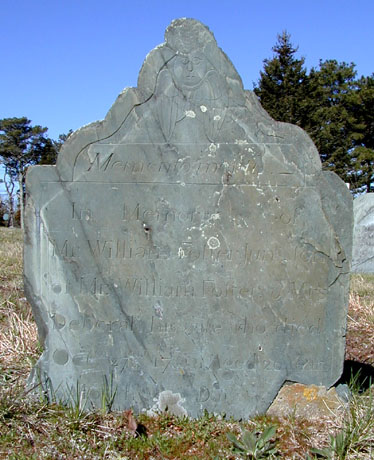 Memento Mortis
In Memory of
Mr. William Foster Junr. son
of Mr. William Foster & Mrs.
Deborah his wife who died
Octo. 27th 1793 Aged 26 Years
6 Months & 9 Days.

---
William Foster Jr. was the son of Tisbury yeoman William Foster and Deborah Lewis. See The Foster Family of Martha's Vineyard for more information.
See a close-up of the carving detail!
Back to the West Tisbury Cemetery menu.
Do you have any suggestions, corrections, or comments about this web page? Email me at cbaer@vineyard.net.