Historical Population Figures of Dukes County
---

Population by Dr. Charles E. Banks. (From pp. 28 - 30 of The History of Martha's Vineyard Volume I.)

Colonial town population figures according to Dr. Banks:
Tisbury - West Tisbury - Chilmark - Gay Head - Gosnold - Edgartown - Oak Bluffs

Between 1790 - 1970:
The population of Dukes County grew slowly compared to the rest of Massachusetts (which itself grew slowly compared to the rest of the U.S.) The county population experienced a decline during the exodus to Maine after the Revolution, another during the collapse of the whaling industry in the third quarter of the 19th century, and a third decline after the turn of the century.
See graph.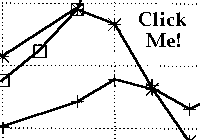 1990: There were 11,639 residents recorded in Dukes County on the 1990 Federal census, although the seasonal population is in excess of 60,000. This census counted 3120 in Tisbury, 1704 in West Tisbury, 650 in Chilmark, 201 in Gay Head, 98 on Gosnold, 3062 in Edgartown, and 2804 in Oak Bluffs. For details, visit http://www.census.gov.
---
Comments? Questions? Corrections? Suggestions? Write the compiler.
Back to Dukes County History