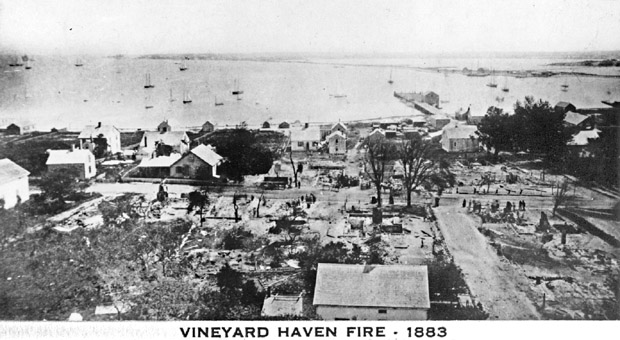 Vineyard Haven Fire - 1883

(from the 1954 Renear's Sales and Service Calendar)

This photo of Main Street was taken from the steeple of the old Methodist Church. In the right foreground is Church Street. Union Street and Union Wharf is visible on the right.


Keywords: fires; disasters; views; wharves; rubble; ruins
---
Return to Tisbury History.
Can you identify any people, things, places, or events in this photograph? How about the time period? Email us at cbaer@vineyard.net.