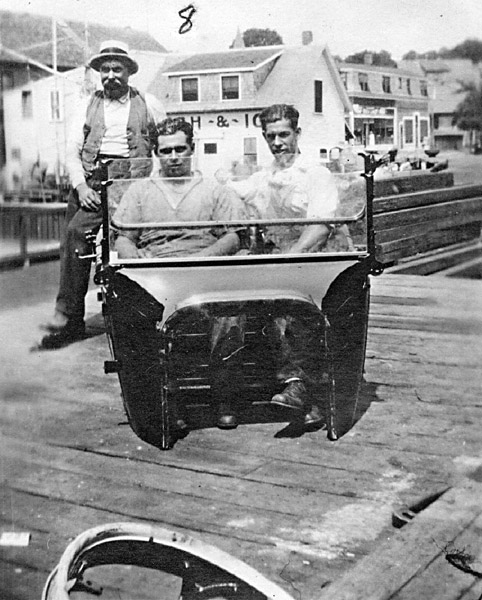 Car Assembly #8
(Men Sitting in Car Without Wheels)

Left-to-right: Frank Amaral, "Buss" Smith, George "Chicken" Baptiste.



People: Smith, 'Buss'; Amaral, Frank; Baptiste, 'Chicken'
Keywords: trains; cars; manufacturing; car dealerships; automobiles;

---
Return to Tisbury History.
Can you identify any people, things, places, or events in this photograph? How about the time period? Email us at cbaer@vineyard.net.