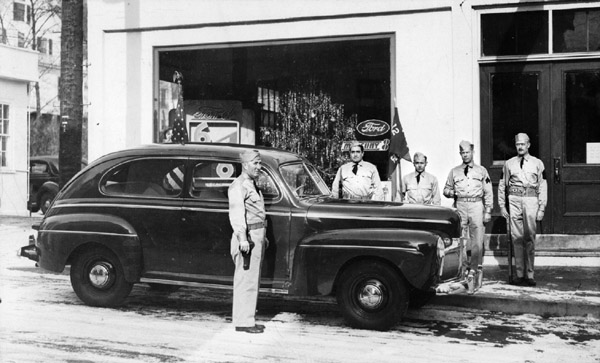 Servicemen in Front of Renear's Showroom, c. 1941

(from the 1942 Renear's Sales and Service Calendar)

Left-to-Right: Ray Paltz, Francis Bernard, Walter Bernard, George "Chicken" Baptiste, Howard Whitney

The building behind them is Renear's Showroom (building #4 on the map).

Signs: Ford; Mercury

Keywords: soldiers; guns; flags; uniforms; cars; dealerships
---
Return to Tisbury History.
Can you identify any people, things, places, or events in this photograph? How about the time period? Email us at cbaer@vineyard.net.