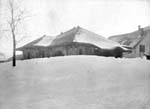 The Martha's Vineyard National Bank and Renear's Livery Stable, after a snowstorm.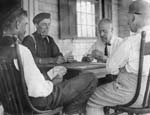 Charles M. Vincent (right)
and friends playing cards. The man with the pipe on the left is Fred Peakes.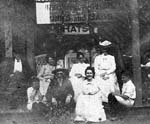 Group outside Dr. Dutra's Office.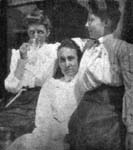 Rose Cleveland (right) with friends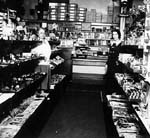 Rose Vincent (left)
and Laura Silvia Sherwood (right) in Vincent's Paper Store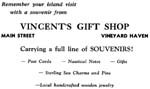 Vincent's Gift Shop
souvenir postcard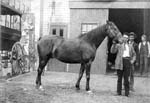 Bert Cleveland with horse, John Conroy, and Henry Cleveland
(at Renear's Livery Stable?)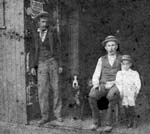 Henry Cleveland with unidentified man, dog, and young Clifton (Cleveland?)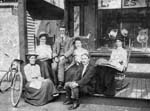 L-to-R: Ethel Luce (Mrs. A. Fischer), Helen Tilton, ?, Rose Vincent, Charles Vincent, and Viola Luce, outside Dr. Dutra's office. Circa 1901.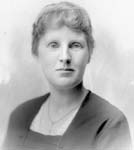 Marian Wright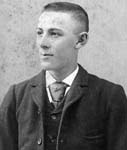 Carl Lair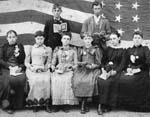 Students with books: Bessy Stanton, "H.H.", Francis Horton, Emma Chadwick, "Bradley"