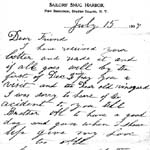 1907 Letter from Sailors' Snug Harbor inmate Henry A. Winslow.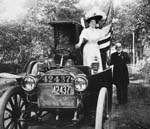 Unidentified photo
(In a copy of this photo in the Lair collection, the woman was identified as Madam Nordica.)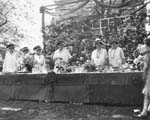 Unidentified picture. "Reynolds" is written on the back with some numbers. Recognize anyone?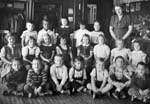 "First Row - Richard Bernard, Rbt. Natusch, Roger Engly, Man Maciel, Bryant P. Chadwick, Herbert Ward, Peter Issokson.
Second Row - Elaine Marchant, Patricia Smith, Carol Backus, Sharon Snowden, J. R. V., June Sprague, Beatrice Welch, Donna Sylva
Third Row - Miles Carpenter, John Araujo, Elaine Garneau, Linda Silvia, William Franke, Mrs. Mary I. Peddle.
Absent - Nancy Brooker, Barbara Leske, Ann Boren, Peter Lopes, Frank Knight."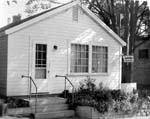 Elizabeth Rogers, Beautician
(The beauty shop was on Centre Street behind Vincent's Paper Store.)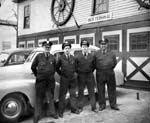 Drivers,
Island Transports Bus Terminal