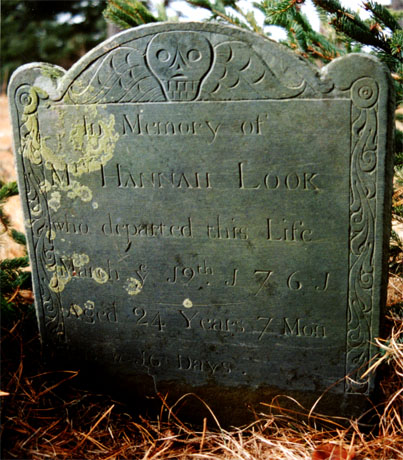 In Memory of
Mrs. HANNAH LOOK
who departed this Life
March ye 19th 1761
Aged 24 Years 7 Mon
ths & 16 Days.
See the headstone detail!
---
According to Banks, Hannah Look was the unmarried daughter of Seth Look and Susanna Allen. But why does her gravestone say "Mrs."?
See The Look Family of Martha's Vineyard for more information about this family.


Back to the West Tisbury Cemetery menu.
Do you have any suggestions, corrections, or comments about this web page? Email me at cbaer@vineyard.net.