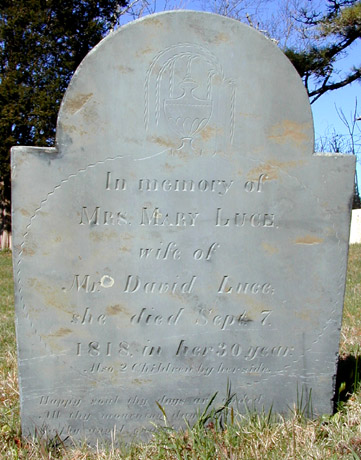 In memory of
MRS. MARY LUCE.
wife of
Mr. David Luce;
she died Sept. 7,
1818, in her 30 year.
Also 2 children by her side.
Happy soul thy days are ended.
All thy mourning days below;
Go by angel guards attended
To thy dear redeemer go.
---
I believe this is Polly (Clifford) Luce, daughter of Tisbury farmer Nathan Clifford and Urana Luce, and wife of David Luce.


Back to the West Tisbury Cemetery menu.
Do you have any suggestions, corrections, or comments about this web page? Email me at cbaer@vineyard.net.