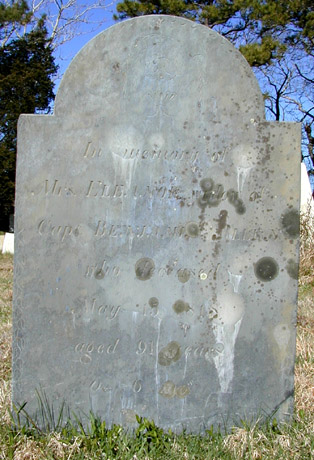 In memory of
Mrs. ELEANOR widow of
Capt. BENJAMIN ALLEN
who deceased
May 15 1818
aged 91 years
& 6 mos.
---
Mrs. Eleanor (Athearn) Allen was the daughter of Tisbury gentleman and farmer Jethro Athearn and Mary Mayhew, and the wife of Tisbury cooper Benjamin Allen.
See The Athearn Family of Martha's Vineyard for more information.

Back to the West Tisbury Cemetery menu.
Do you have any suggestions, corrections, or comments about this web page? Email me at cbaer@vineyard.net.