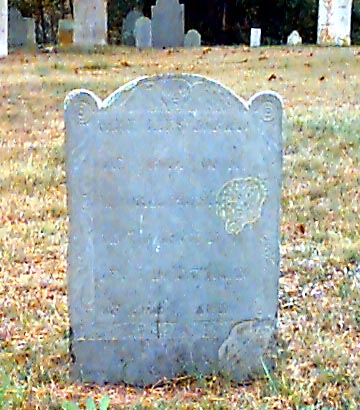 HERE LYES BURIED
THE BODY OF MRS
DEBORAH PRESBUREY
DECD MARCH Ye 11th
1743 IN Ye 73D YEAR
OF HER AGE
See a close-up of the carving!
---
Deborah (Skiff) Presbury was the daughter of Stephen Skiffe and Lydia Snow of Sandwich, and the husband of Stephen Presbury. See The Presbury Family of Martha's Vineyard and The Skiff(e) Family of Martha's Vineyard for more information about this family.


Back to the Crossways Cemetery menu.
Do you have any suggestions, corrections, or comments about this web page? Email me at cbaer@vineyard.net.