Crossways Cemetery

Also known as "Company Place Cemetery" and "Causeway Cemetery," this is the oldest cemetery in the town of Tisbury, Mass.

Photographs and notes compiled by C. Baer, 1997.
This is a complete collection of photographs and transcripts of gravestones at Crossways Cemetery on Mount Aldworth Heights in Vineyard Haven. Supplemental text is mostly from Vital Records of Tisbury Massachusetts to the Year 1850 (NEHGS, 1910) and The History of Martha's Vineyard, Mass., Vol. III, by Dr. Charles E. Banks. Additional thanks go to Ed Cooper and W. H. Renear for biographical notes on the Allen and Wetherell families. The photos were taken with a digital camera in the spring and fall of 1997.
For more information about the names "Crossways" and "Company Place," see both:
* Proper Location and Name Assignment for "Crossways" and "Company Place" by Walter H. Renear
* Crossways Cemetery also known as East Village Cemetery, Company Place Cemetery, and the Chase Family Cemetery by. C. M. Mayhew.
Alphabetical List of Gravestones:
Jacobus Albertus
Ebenezer Allen (1807)
Sarah Allen (1803)
Joaquem S. Andrews

Saraphena Baptiste
Peggey Benson (1807)
David C. Brush
May Emily Brush
Thirza A. Brush
Abigail Butler (1791)
David Butler (1802)

Anna Carroll?
Frank C. Carroll?
Margaret J. Carroll
Abigail Chase (1776)
Abigail Chase (1731)
Abraham Chase (and footstone) (1763)
David Chase (and footstone) (1739)
Deliverance Chase (1788)
Elizabeth Chase (1719)
Infant Chase
Isaac Chase (1727)
Johney B. Chase
Mary Chase (1746)
Rebecca Chase (1821)
Reliance Chase
Sally Chase
Serena Chase (1816)
Thomas Chase (and footstone?) (1721)
Timothy Chase (1818)
Timothy Chase
Katherine Claghorn (1804)
Sarah N. Coombs
Edmund Cottle (1816)
Mary Cottle
Shubal Cottle (1803)
Tameson Cottle (1810)
Amy Covell
John Cox
Isaac Cromwell
Jedidah C. Cromwell
Moses T. Cromwell
Peter Cromwell
Peter T. Cromwell
Susan Cleveland Cromwell
Abigail N. Crowell (1824)
Augustus W. Crowell
Barzilla Crowell (1821)
Betsey Crowell? (1807)
Catharine A. Crowell
Ellen B. (Dunham) Crowell
Eunice M. Crowell
Grace W. Crowell
Hebron Crowell
Hebron M. Crowell
Jeremiah Crowell (1822)
John Crowell
John Crowell
Kezia Crowell (1817)
Rhoda L. Crowell
Sally Crowell
William Crowell (1840)
William B. Crowell

Caroline F. Daggett
Elizabeth Daggett (1803)
Elizabeth Daggett (1803)
Freeman Daggett (1843)
Mary Ferguson Daggett
Matthew Daggett (1788)
Mercy Daggett
Michael Daggett
Peggy Daggett
Remembrance Daggett (1810)
Seth Daggett (1775)
Betsey Davis
James Davis
Phoebe Ann Dexter (1849)
Sarah Dias (1822)
Joseph Dias (1781)
Ellen L. Dickson
Dykes Family
Mary Dunham
Mary Crowell Luce Dunham
William C. Dunham
William Edward Dunham

Joseph Fernands (1809)
Jeremiah Finch (1725)

Joseph A. Gott
Jonathan Gove (1796)
Nabby S. Grinnell (1832)

Dinah Hillman (1815)
Sarah A. Holmes

Sophronia Ingerson

Charles Larkins
George W. Lewis
John E. Lewis
Lizzie Lewis
Louisa N. Lewis
Polly Lewis
Betsey Look
Charles Look (1849)
Margaret Look (1815)
Samuel Look (1825)
Waitstill Look (1822)
(Stillborn Son) Luce (1797)
Benjamin Luce (1750)
Christopher Luce (1793)
Eliza Luce (1793)
Eliza B. Luce
Eliza W. Luce (1801)
Elizabeth Luce (1842)
Elizabeth Luce (1824)
Fannie A. Luce
Franklin Luce
Jesse Luce (1815)
Joseph Luce (1798)
Katurah Luce (1843)
Keturah Luce (1740)
Keturah Luce (1794)
Love Luce (1825)
Lydia Luce (1800?)
Lydia W. Luce (1804)
Martha Luce
Nathan Luce (1804)
Samuel C. Luce
Sarah Luce (1758)
Silvanus Luce (1803)
Sophronia Luce (1799)
West Luce (1796)

George Manter (1787)
Jonathan Manter (1820)
Pernal Manter (1778)
Sarah Manter (1831)
Sereny Manter (1807)
Frank F. Martin
Martha F. Daggett Martin
John Merry
John Merry Jr.
Mary Merry (1843)
Susan W. Merry
Abby S. Morse
Seth G. Morse

Caroline Newcomb (1812)
Joseph D. Newcomb (1802)
Adriana E. Norton (1847)
Dorcas Norton
Ellen Atwood Norton (1844)
Elizabeth Norton
Hilliard M. Norton
Ichabod Norton
Jane Norton
Jane Ann Norton
Lucy Norton
Mary W. Norton (1821)
Mitchel D. Norton
Peter Norton
Peter Norton
Rhoda Norton
Timothy Norton (1821)
Valentine Norton
Winthrop Norton (1784)
Benjamin Nye
Charlotte L. Nye
Julia A. Nye

Edward Oliver
Mary K. Oliver

Manuel Pedro
Jennie Powell
Walter H. Powell
John Pray
Mary Z. Pray
Rosa J. Pray
Deborah Presburey (1743)
John Presbery (1728)
Stephen Presbery (1730)

Benjamin Reynolds
Benjamin F. Reynolds
James P. Reynolds
Jedidah A. Reynolds

"N. S."
Fannie Silva
Hannah H. Dickson Smith
Parnell Swain (1814?)
Peggy Swain (1843)
William Swain (1814)

Benjamin Vaughn (1801)
Hepsey D. Vincent

George W. Wartrous
Abigail West (1741)
Abner West (1810)
Deborah West (1837)
Deborah West (1733)
Eliza W. West
Elizabeth West (1789)
George West (1813)
Jeruel West (1810)
Nathan West (1738)
Peter West (1757)
Stephen West (1834)
Thomas West (1822)
Clara A. Wetherell
Wilbur A. Wetherell
Henry L. Williams
Marianna Williams
Roxanah Williams (1849)
Marcy Chase Windstone (1786)
Elizabeth Winslow (1800)
James Winslow (1805)
Rhoda Winslow

"Little Arther"
Mrs. Sarah _____
Footstones against a tree: CL, JM, BL
Unmarked stones and rocks
---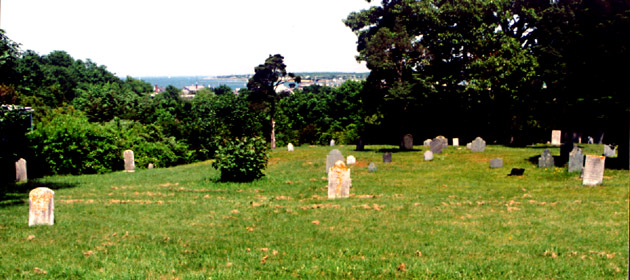 Crossways Cemetery. More views!

---
Do you have any suggestions, corrections, or comments about this web page? Email me at cbaer@vineyard.net