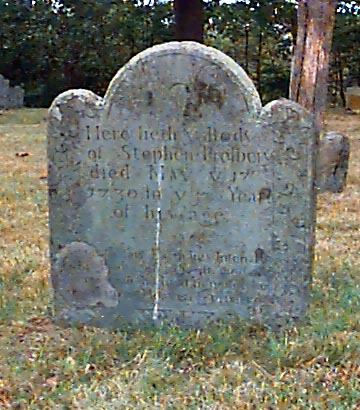 Here lieth ye Body
of Stephen Presbery
died May ye 17th
1730 in ye 58th Year
of his age.
---
Stephen Presbury was the son of John Presbury and Dorcas Bessey of Sandwich, and the husband of Deborah Skiff. See The Presbury Family of Martha's Vineyard and Sketches of the Early Settlers of Tisbury.




Back to the Crossways Cemetery menu.
Do you have any suggestions, corrections, or comments about this web page? Email me at cbaer@vineyard.net.