Views of Company Place Cemetery
---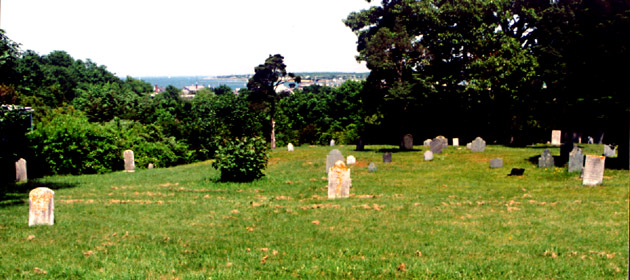 The northwest end of the cemetery.
Vineyard Haven Harbor and East Chop can be seen in the distance.
---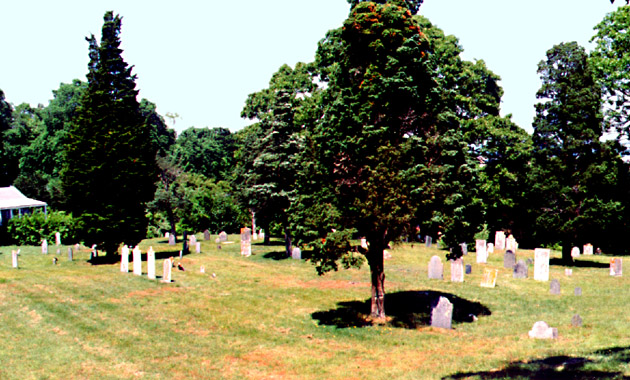 Looking north across the cemetery.
---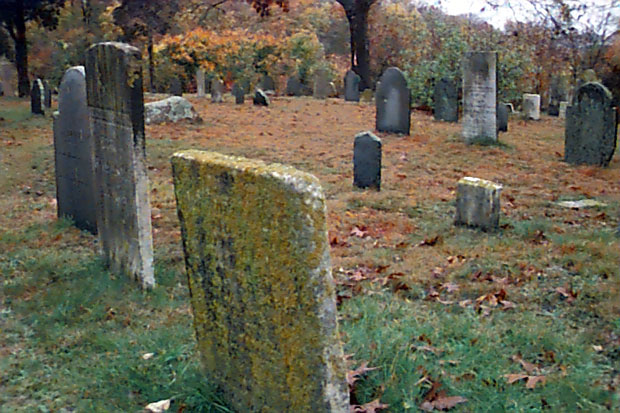 Looking north across the old part of graveyard. The moss-covered stone in the foreground belongs to Deborah West and her two sons. The two stones to the left are Stephen West and Jeruel West, with their footstones behind them. The three stones off to the right are Capt. Sylvanus Luce, Elizabeth Luce, and Elizabeth Winslow.
---
Back to the Company Place menu.
Do you have any suggestions, corrections, or comments about this web page? Email me at cbaer@vineyard.net or write to: Chris Baer / RR2 Box 247 / Vineyard Haven, MA 02568.