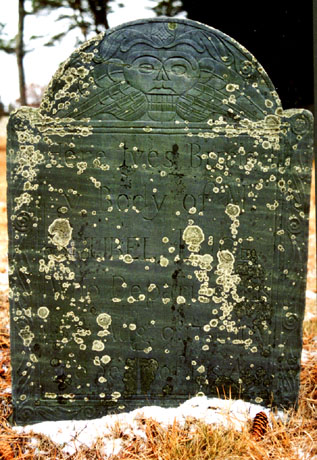 Here lyes Buried
ye Body of Mr.
SHUBEL LUCE
Who Departed this
life Augst 9th 1750 in ye
49th Year of His Age.
See the headstone detail!
---
Shubael Luce was a Tisbury cordwainer. He was the son of Dea. Experience Luce and Elizabeth Manter and the husband of Mercy Luce.


Back to the West Tisbury Cemetery menu.
Do you have any suggestions, corrections, or comments about this web page? Email me at cbaer@vineyard.net.