More Old Martha's Vineyard Photos


---
* Copyright Notice *
Photographs do not enter the public domain until fifty years after the death of the the photographer. I cannot guarantee that any of these images have passed into the public domain. I cannot provide prints, nor can I grant permission to copy any of these digital facsimilies.
---
See Also Stan Lair's Tisbury Photo Album #1.
and Fifty Glimpses of Martha's Vineyard island.


---
Other Photos: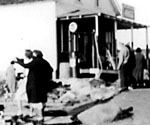 Menemsha after the 1938 hurricane.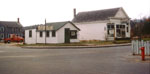 'Five Corners,' Vineyard Haven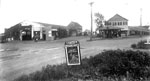 Another view of 'Five Corners.'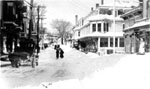 The corner of Main and Union Streets after a snowstorm.
'Lane's Block,' Main Street, Vineyard Haven
Main Street looking North; a sapling Linden Tree
View from the Methodist steeple
A schooner and paddle wheel ferry Martha's Vineyard in the harbor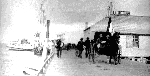 The Vineyard Haven Wharf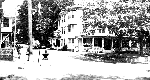 The Mansion House hotel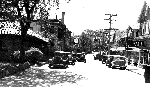 Looking South down Main Street
Looking East down Union Street in 1898
---
Comments? Questions? Corrections? Suggestions? Write the compiler.
Back to Dukes County History.