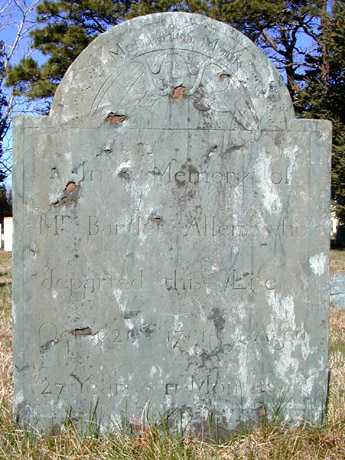 In Memory of
Mr. Bartlet Allen who
departed this Life
Oct. ye 28 1781 Aged
27 Years & 11 Months.

---
Bartlett Allen was the son of Tisbury cooper Benjamin Allen and his wife Eleanor Athearn. He was unmarried.

Back to the West Tisbury Cemetery menu.
Do you have any suggestions, corrections, or comments about this web page? Email me at cbaer@vineyard.net.